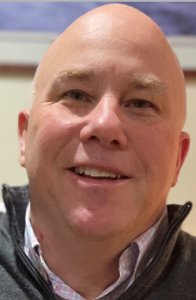 Schmitt & Ongaro Marine Products, manufacturer of premium marine steering wheels, horns, wipers and other components for recreational and commercial vessels, has hired Watson "Roby" Holland as VP of sales and marketing. Tim Schmitt, president, made the announcement.
In his new role, Holland will create and implement a comprehensive marketing strategy for social media engagement, building brand promise and awareness, and expanding the company's customer base. He will refine Schmitt & Ongaro's sales processes and seek growth opportunities in new markets. Responding to OEM and end-user input, Holland will develop plans for product line expansion.
Holland brings extensive manufacturing sales experience in multiple industries to Schmitt & Ongaro. His past marine positions include global VP of sales and marketing for Ritchie Navigation where he introduced an industry-shifting safety program, as well as owner of Morse Diving International. Holland holds a bachelor of arts degree in business administration and management and an MBA from Curry College, and a certificate in dynamic work design from the MIT Sloan School of Management.
"Roby has a proven track record of developing strategies to refocus a company's sales and marketing efforts," said Schmitt. "Combined with his
leadership skills, his marine industry insight will be invaluable as we implement our growth tactics. We've very pleased to welcome Roby and look forward to his contributions to the future success of Schmitt & Ongaro."
Contact Schmitt & Ongaro Marine Products, 1001 Ranck Mill Rd., Lancaster, PA 17602. 866-724-6488 (866-SCHMITT); Fax: 866-329-7679 (866-FAXSMSW). sales@schmittsteering.com. www.schmittongaromarine.com.